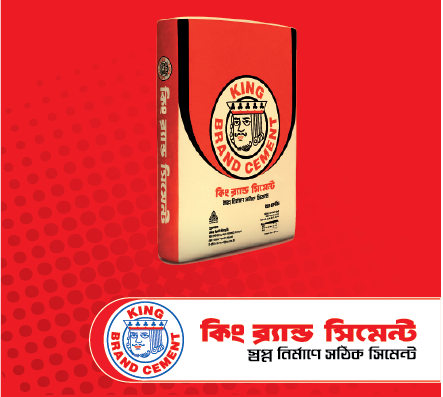 Meghna Cement Mills Ltd. (MCML), the first manufacturing enterprise of
Bashundhara Group is one of the largest Cement manufacturing
industries in Bangladesh. This organization was established in
1992 on the bank of Pashur River and in the industrial zone of Mongla
Port on 9.83 acres of land to produce Portland cement. MCML has an
excellent communication facility
connecting all parts of the country through river and roads. MCML has started its commercial operation on 15th January 1996. Following a
successful public offerings, the company was listed with Dhaka Stock Exchange and
Chittagong Stock Exchange, the two bourses of the country in 1995 and 1996
respectively. The Company markets its products under the registered trade mark
"KING BRAND".
KING BRAND CEMENT enjoys market superiority providing best cement to the customers through its uninterrupted distribution channel, strong human resource management with decades of experience. At present the production capacity of MCML is approx. 1.2 million MT/annum.